I grew up in the middle of the midwest in St. Louis, Missouri. Like most high school kids, I got heavily involved in my high school theatre program and spent my weekends taking Shakespeare classes at Shakespeare Festival St. Louis. I went on to get my BFA in acting at the Conservatory of Theatre Arts at Webster University. Before and after graduation I worked regionally at the Repertory Theatre of St. Louis, Nashville Shakespeare Festival, Shakespeare Festival St. Louis, Park Square Theatre, and for five years as a company member at the Great River Shakespeare Festival.
August 2018 - I finally moved to New York City. In my first year here I made my off-Broadway debut, played a principal role in a SAG-AFTRA short film, workshopped a new play and watched it come to fruition at Signature Center, and took part in a three-day New York City intensive with Actor's Connection.
July - September 2019 - Caroline makes her off-Broadway debut in MIDSUMMER: A Banquet
"The whole evening comes together to create a truly magical and memorable experience, in large part due to the leading performance of Caroline Amos. She's magnetic and her delivery of Shakespeare feels so distinct and so accessible." - Broadway Box
"Speaking of transformation, I enjoyed seeing all four of the lovers double-cast as Bottom's woeful acting gang, especially the winning Caroline Amos trading in Hermia's spark and snark for Snug's stage-shy nasal congestion." - The Easy
"It's no easy feat, but the director and choreographer, Zach Morris, keeps everything tight, so, even as the central quartet of confused lovers goes into peak farce mode, with a zany mess of swoons, fisticuffs, and tumbles, it all comes off flawlessly." - The New Yorker
May 2019 - BIG ST. GERMAIN premieres at Signature Center as part of the New Plays Festival.
Caroline began workshopping the role of Norah with the playwright (Jack T. Calk) in November 2018. In May the play had three performances at Signature Center.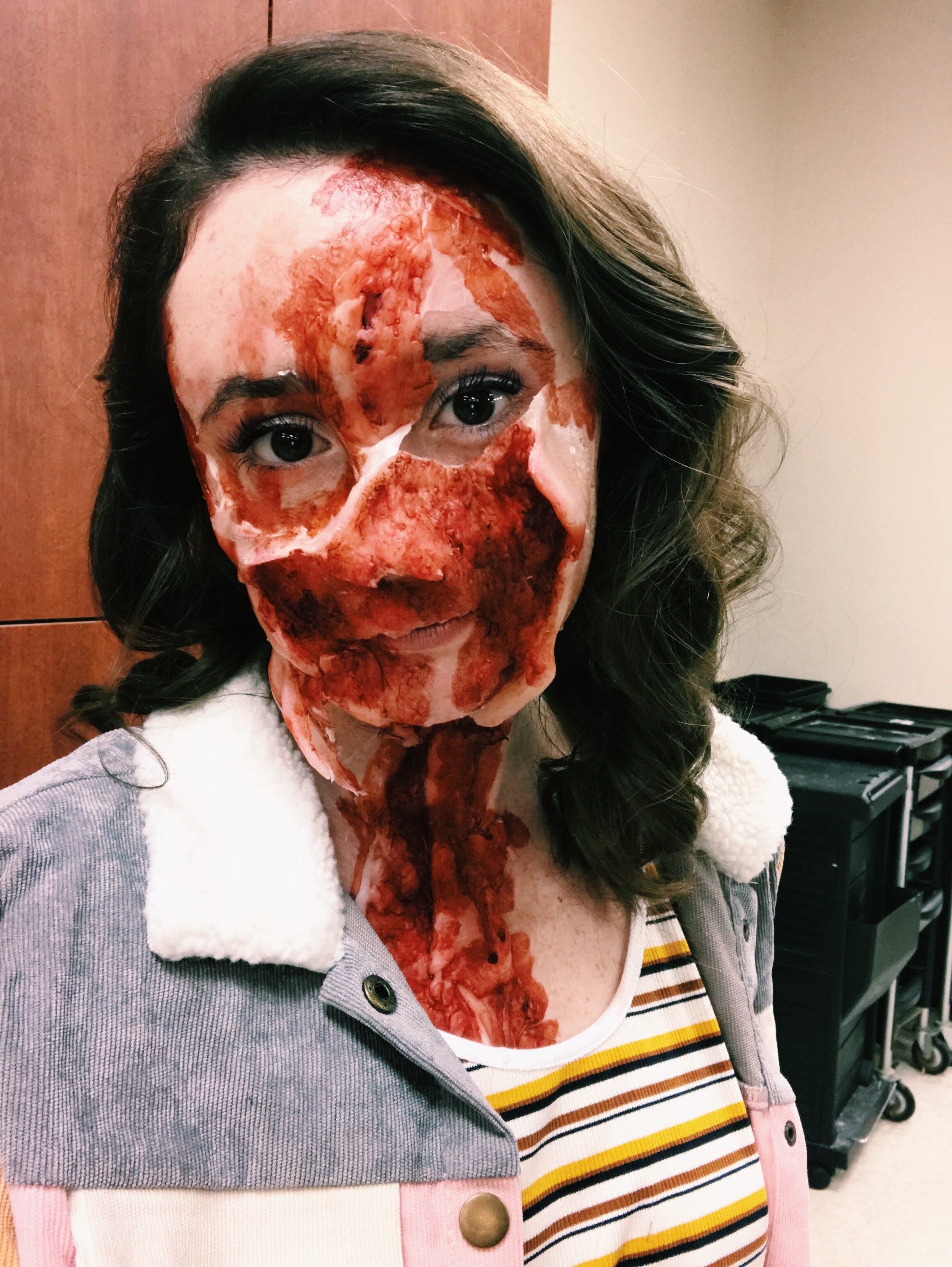 January 2019 - Caroline worked her first SAG-AFTRA contract with the short horror film RAMONA.
RAMONA has swept the festival circuit and won Best Horror Film (Oregon Scream Film Festival), Best Director (New Jersey Horror Con Film Festival), Special Selection (Sacramento Horror Film Festival), and an Award of Merit (Accolade Film Festival).